A culture where people and organizations thrive through meaningful connections and growing discernment.
Christ-centered Coach, Counselor & Pastoral Care Specialist
Bart is an engineer-turned-business executive. His journey with Jesus led him into ministry and entrepreneurship. He loves his beautiful wife, Jenn, two boys, David and Jonathan, cockapoo Judah — and all things Auburn.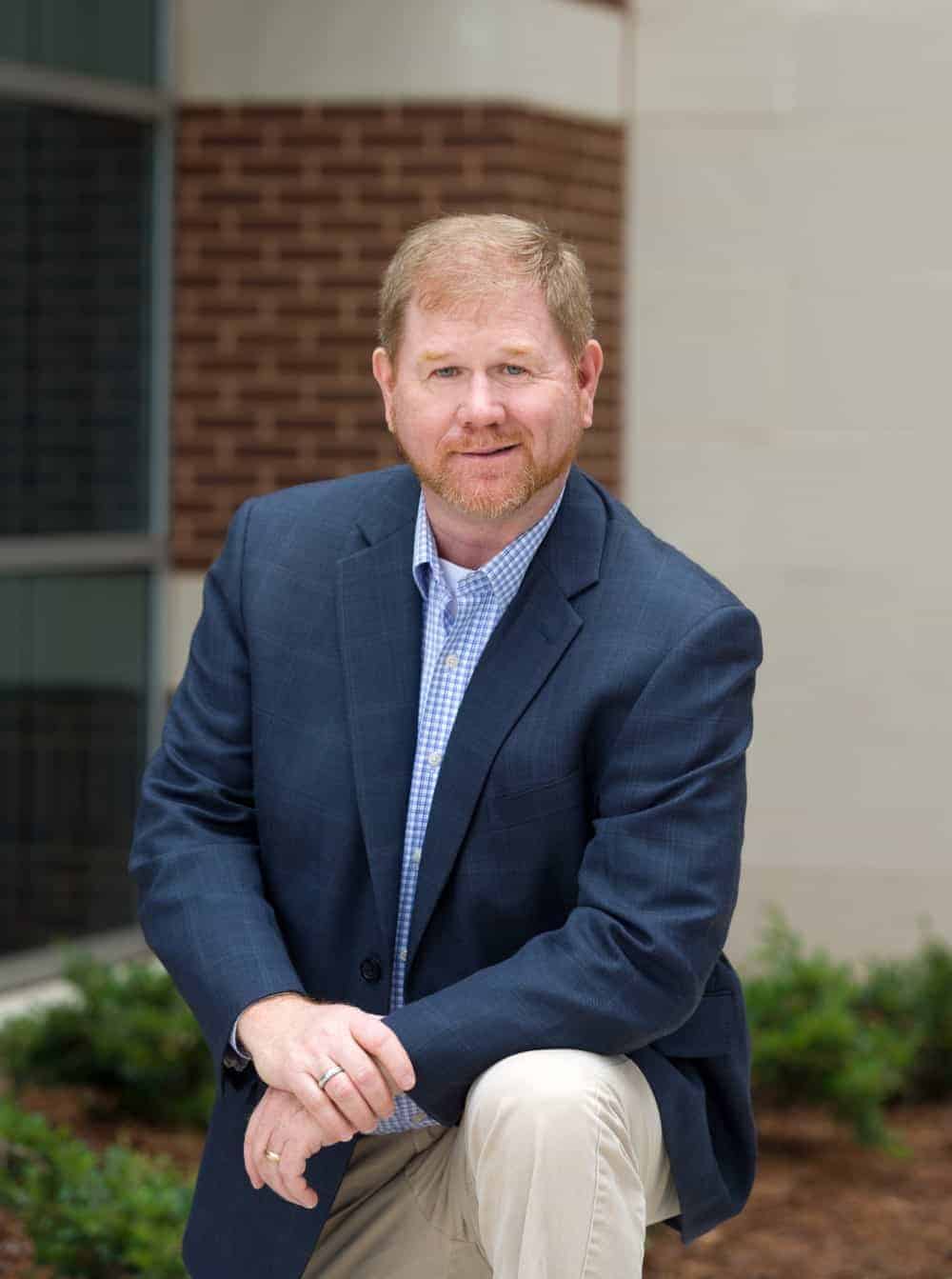 Bart's Experience and Training
20+ years as ordained minister and pastoral counselor
Trained in pastoral care by Grace Ministries International
Non-profit leader

Business developer, buyer and seller

Certified administrator of the

Judgment Index
Graduate of National Cohort of Goldman Sachs 10,000 Small Businesses Entrepreneurship Program at Babson College.
Graduate of the SBA's Emerging Leaders Streetwise MBA Program
Member of C12 Peer Advisory Board for 12+ years
Holds advanced degrees in Industrial Engineering
People Who Love Our Place
A descriptive paragraph that tells clients how good you are and proves that you are the best choice that they've made.
"Bart is an authentic person who brings a wealth of business understanding from a heart of passion for helping others succeed."
"I've known Bart since 2013 in a variety of roles: vendor, customer, brother in Christ, and friend. If you have the opportunity to be counseled or mentored by Bart, I highly recommend you take it. You will not regret it."
"Bart has a wealth of knowledge and tools about business and leadership principles and can relate it to the day to day real world."
A culture where people and organizations thrive through meaningful connections and growing discernment.
We honor Jesus Christ by investing in people with the gift of time.
We believe we should never stop growing, specifically in these key areas:
Clarity — The more clearly we see and understand the Truth, the better we can help others see it, too. Our relationship with the Truth is dynamic in that we are always learning, refining, and reorienting ourselves to the Truth. It guides our lives and work.
Humility — Continually growing and learning requires humility, because learning implies that we don't yet know everything. We work to recognize our weaknesses, seek growth in them, and remain humble and teachable in both our strengths and our weaknesses. 
Openness —  We believe honesty and authenticity can go a long way in our lives, relationships, and business. When we are honest and open with ourselves and each other, we experience powerful learning opportunities as well as deep and meaningful relationships. 
Resilience — A successful life or endeavor is one that has been through challenges and has come out stronger on the other side. We will not avoid adversity or conflict because it causes us to become stronger in character.  
Unity -— We take a holistic view of people and believe that making connections in the whole of our lives is important to the growth of the person. We work toward unity in a person's spiritual, emotional, relational, intellectual, and physical lives. We provide many ways for people to make holistic connections within themselves, with Jesus Christ, and with others, and we endeavor to do the same in our organization. 
Service — We journey with Jesus, who came not to be served but to serve (Mark 10). We seek to serve people with ourselves, including our time, resources, compassion, and encouragement.
Our Core Values are an acronym for CHORUS. While we don't claim to be vocal virtuosos, we do love the idea of all working together toward one purpose, one mission, and one voice. While everyone has different strengths, each member brings  valuable perspectives, skills, and experience. When we join together in vision, carry out our mission, and move in our values, we create an edifying, winsome, and inspiring CHORUS.